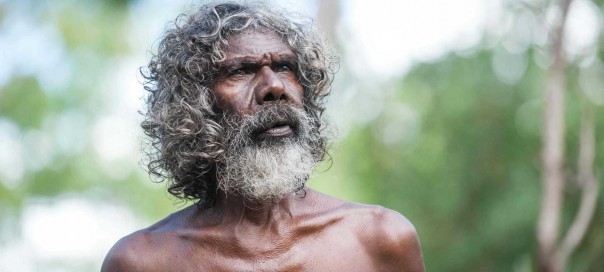 Elise Hawthorne

Charlie's Country, Rolf de Heer's latest work is a film that cements the acting talent of the remarkable David Gulpilil. His Best Actor award in the Un Certain Regard section at the 2014 Cannes Film Festival was well deserved.
Local elder Charlie (David Gulpilil) proceeds to show us a snapshot of his story past and present and indeed the story of his remote aboriginal Northern Territory community where the Intervention strategy is alive and not well. Charlie's silences convey his largely unspoken truths – his remarkable eyes speak volumes to the viewer.
It is not often one is transported to another time and place within one's own country. The settlement where most of the film is set is as foreign as the moon to most of my fellow country men and women yet it is a place that must be seen to fully understand the life of our indigenous brothers and sisters who call remote Australia home.
Charlie's Country is a confronting movie, told at a slow pace, a real life pace. Graham Tardif's score is not overdone and is a lovely addition to the movie as a whole.
The snapshot of Charlie's life that we are shown shows us his communities very real and present dangers such as alcohol and drug abuse, unemployment, boredom, the seemingly lack of healthy food options when in fact the local outback is an indigenous food supermarket if you know where to look and are allowed to use traditional tools to catch your tucker.
As Charlie says to his local government department officer, "you are on my land and have a house and a job, where's my house and where's my job?"
One can't help but feel pity and then disgust for the local policeman (Luke Ford), who is so unaware of how far removed he is from understanding his fellow Australians, indeed his own community. His patronising attitude that eventually turns to full on racism is just appalling.
The Charlie's Country screenplay was co-written by David Gulpilil and Rolf de Heer and if I was a dictator I would deem it compulsory viewing by all Australians.