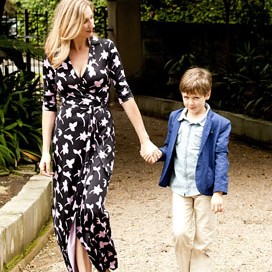 Elise Hawthorne

What Dijanna Mulhearn doesn't know about fashion, one probably doesn't need to know. Every now and then I come across someone who is stylish and more importantly gives great fashion advice, real heartfelt advice, not just telling me the stock standard tips on what to wear, when, why etc.
I'll admit upfront I'm the sort of gal who opens her wardrobe and feels defeated because I think I don't have anything to wear even thought I have more clothes than I could ever wear.
You see my tastes haven't changed dramatically over the years but my body has.
A few years ago I entered my 40s and at the same time I had a child and was diagnosed with Hashimoto's disease, aka my thyroid doesn't like me anymore. The end result is I'm not the skinny chick I used to be, I am now what one calls Romanesque.
Sooo, I have had to adapt my clothing style to flatter parts of my body that have grown rounder and larger in equal measures.
Post baby I distinctly remember dressing in oversized men's shirts feeling dumpy and wearing stretchy pants and comfortable shoes…I'm not saying there is anything wrong with that look but when I have to frock up to attending business meetings I have to show a little more flair.
Dijanna's previous expert style guide, Wardrobe 101: Creating your perfect core wardrobe, helped me in my quest to adapt my fashion taste to match my body mass.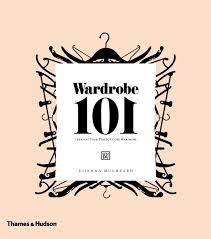 Dijanna's style tips are helpful, practical and make shopping for clothes (which I don't particularly enjoy) interesting in a good way.
I'm loving Dijanna's new book, Wardrobe 101 for Mums: Fashion Formulas for Modern Mothers, as she is someone who has lived through it all and knows what works and now aims to let mums out there know that they can ignore body shape rules, stop buying clothes that they will never wear and forget about waiting till they lose weight. Dijanna's well-learned fashion formulas give everyone a master-class in stylish dressing.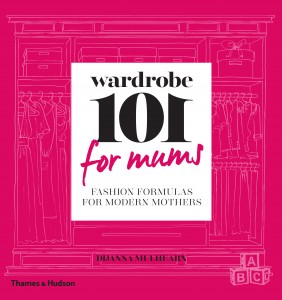 Dijanna knows fashion and gives it to you straight.  From what you need for the perfect core wardrobe to spilling style secrets that turn you from hot mess to hot mama, Dijanna delivers practical advice you will definitely use.  She even has her own gorgeous t-shirt range.
Dijanna is a seasoned fashion writer and author with over 20 years experience, she has written for top fashion magazines such including Harper's BAZAAR, Studio and Grazia, has styled A-list celebrities, she has worked with a variety of leading fashion brands from Prada to Target and understands how to create head turning looks no matter what your budget.
In my opinion this book would make a fabulous Christmas present for the mum in your life.
Dijanna sharing some of her fashion formula tips
Lead pic: Dijanna Mulhearn and her son Thommy
Wardrobe 101 for Mums: Fashion Formulas for Modern Mothers by Dijanna Mulhearn
Price $34.99, published by Thames & Hudson