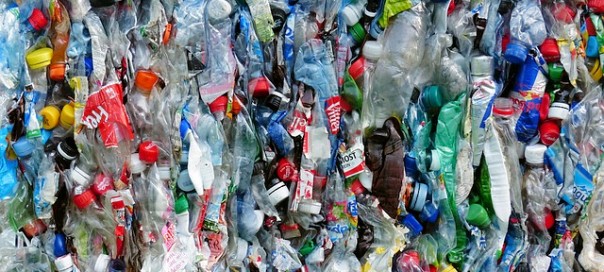 Jenny Cottle

Plastic is convenient, cheap and a worldwide environmental scourge.
Whilst science is finding many alternatives to plastic, people are beginning to realise that they need to change their behaviour to avoid purchasing single use plastic items.  We all need to also be aware of hidden plastics in our lives such as facial cleansers that contain microbeads, which are small beads of plastic.  Change takes time and in the meantime we are all collectively producing huge amounts of plastic waste.
Clean Up Australia states that the most collected item in their yearly clean up day is discarded plastic bottles, and it is widely reported that plastic is a major cause of death of ocean birds and the source of our ocean's gyres (www.gyrecleanup.org/what-is-the-gyre/).  But plastic can easily be recycled and recently there have been some exciting discoveries which could encourage everyone to recycle their plastic items.
Scientists at the University of Illinois have discovered a way of converting plastic shopping bags into a variety of very useful products including, diesel fuel, engine oil, natural gas, solvents and waxes. This has the potential not only to reduce plastic waste, but to reduce the amount of petroleum used in the first place.
An even more exciting innovation is the Plastic Bank, which is setting up plastic repurposing centres in poverty stricken locations around the world.  This scheme accepts and recycles plastic in exchange for credits to be used for micro-finance loans, education, training and 3D printing of everyday products like tools, parts and household items.
Plastic Bank have recruited plastic recycling experts who have developed a system which sorts the plastic types and then produces graded pellets which can be reused by various industries.  This system puts a value on used plastic items which helps reduce discarded plastic pollution while at the same time empowering communities in third world countries to become involved in this ground breaking initiative.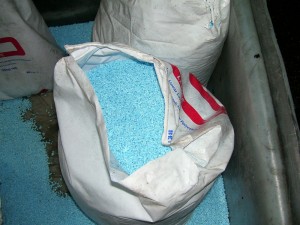 As for microbeads, there is some good news here too. Currently the US states of New York and California are bringing forward legislation to ban the use of microbeads in body washes and other cosmetic items.
By the way, did you know that if you have kerbside recycling you can include any hard plastic containers to be recycled?   If your local supermarket has the facility for the recycling of plastic shopping bags, you can also bring along other soft plastics such as bread wrappers and cling wrap for recycling.   Just make sure any items are clean – if the recycling area became smelly, then supermarkets would have to remove the bins as a health hazard.
A final note – this Sunday, 2nd March is Clean Up Australia Day.  If you can spare a little time, either officially or unofficially, go down to your local park or local nature reserve and collect some plastic for recycling.  If you don't live in Australia, why not start your own clean up day.