By Elise Hawthorne

Each year I get to review various books of all descriptions – here is my pick of the bunch.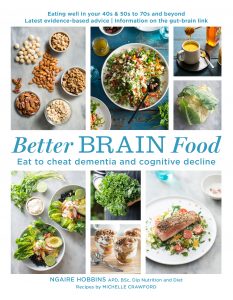 Better Brain Food
Eat to cheat dementia and cognitive decline
By Ngaire Hobbins
$39.99
We all want to avoid dementia and keep engaged in life, but do we understand how best to feed our brains to achieve that? In her new book Better Brain Food, Ngaire Hobbins presents the science of brain health in a language we all understand to show how the food we eat can make a big difference to the quality of our life as we age.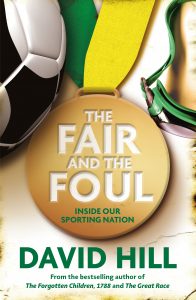 The Fair and the Foul
By David Hill
$34.99
If anyone is qualified to talk about sport in Australia, it's David Hill. In his new book The Fair and the Foul, with the benefit of his years of personal experience both playing and working in the sporting world, Hill vividly narrates the rise of sport in Australia from the end of the nineteenth century to the present day. Talking points include the TV sports revolution and the intense competition surrounding broadcast rights, Hill's courageous and eventually successful fight against tobacco sponsorship in sport. Hill's battle as chairman of Soccer Australia. Hill also touches on sports gambling, racism in sport, drugs in sport, his encounters with Kerry Packer at the height of his influence on the world of cricket and much more.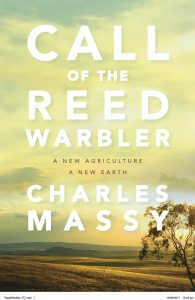 Call of the Reed Warbler
By Charles Massy
$39.95
Call of the Reed Warbler could change the way we think of how we farm and grow food. Author and radical farmer Charles Massy explores transformative and regenerative agriculture and the vital connection between our soil and our health. It is a story of how a grassroots revolution – a true underground insurgency – can save the planet, help turn climate change around, and build healthy people and healthy communities, pivoting significantly on our relationship with growing and consuming food. Is it too late to regenerate the earth? Call of the Reed Warbler shows a way forward for the future of our food supply, our Australian landscape, and our planet.
The Lagom Life
Penguin Random House
By Elisabeth Carlsson
$ 19.99
The Swedish secret to happiness lies in its lagom philosophy: not too much, not too little – just enough. This doctrine of restraint has helped regularly propel Sweden to the top of the UN World Happiness Report.
In The Lagom Life, Swedish author Elisabeth Carlsson illustrates how we can use lagom in all spheres of our life – at home, at work, in relationships and in our approach to life – to achieve harmony, balance and ultimately happiness. This pocket-book features design tips, recipes, gardening tips, work-life balance tips and more – the desperately needed antidote to our fast-paced lifestyles.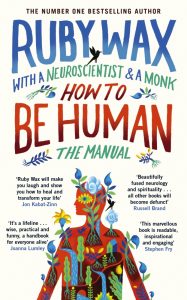 How to be Human: The Manual
Penguin Life
By Ruby Wax
$29.99
It took us 4 billion years to evolve to where we are now. No question, anyone reading this has won the evolutionary Hunger Games by the fact you're on all twos and not some fossil. This should make us all the happiest species alive – most of us aren't, what's gone wrong?
In How to be Human, Ruby Wax tries to come up with some answers to that niggling question about how we can learn to like and love ourselves. This is a guide for building a healthy, happy relationship with yourself.